A genuine understanding of Africa and its people
IntoAfrica is committed to running our treks and safaris based on the principles of responsible eco-travel. Our trips will not appeal to seekers of the "luxury lodge" or "colonial splendour" experience, but rather those seeking a genuine understanding of Africa and its people.
Real insights, minimum impact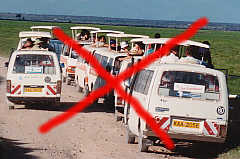 There are tremendous attractions in East Africa but the effect of tourism on fragile environments and indigenous cultures is often degrading. This need not be so and we want to avoid contributing to further damage whilst recognising that foreign visitors can bring great benefits. Therefore our trips are designed to give real insights into the lands we travel through with minimum impact on the people and places we visit.
Our intelligent alternative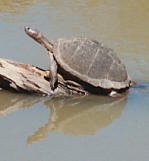 IntoAfrica provides an intelligent traveller's alternative to the myriad package treks and safaris. We don't miss the wildlife spectaculars, the so called "Big Five" - but you'll see and learn something of the other five hundred as well and we'll never make you feel like a package tourist.
Long term sustainability
We operate in a competitive market but believe that local people must see rewards from tourism if they are to have an interest in safeguarding their environments. Our support for schools, self-help projects and employment of local guides contributes to the long term sustainability of communities managing their own natural resources.
Local expertise, local welcome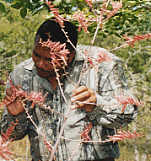 We employ qualified mountain guides, wildlife experts and local guides as part of our team. They are effective communicators; - not simply there to drive vehicles and cook. They know about the plants, wildlife, history and folklore of the country - making your holiday experiences so much richer.
Co-operative community interaction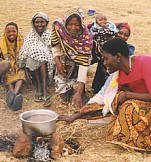 Our sensitive interaction with different people is designed to promote greater understanding of our very different lifestyles. We don't see the locals as photo opportunities but get to meet them ... out in the bush ... a local bar ... or inside a mud hut. Trips involving contacts with local people are organised with their co-operation and include schemes to assist community projects.